With Mesh for Teams, Microsoft plans to bring 3D workspaces to remote workers in 2022
With Mesh for Teams, Microsoft plans to bring 3D workspaces to remote workers in 2022
Serving the Technologist for more than a decade. IT news, reviews, and analysis.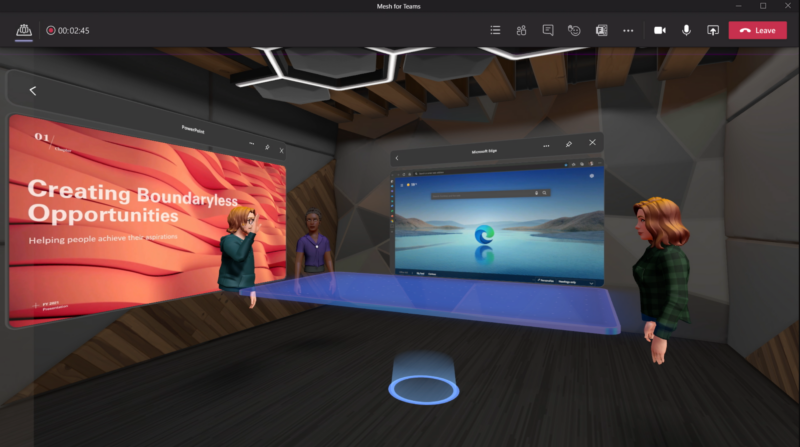 Microsoft has announced its intention to create an immersive 3D platform called "Mesh for Teams" for virtual meetings. As the name suggests, Mesh for Teams builds on the company's existing Teams collaboration platform and implements the mixed reality features of Microsoft Mesh.
Announced earlier this year, Mesh is a platform for virtual meetings and other collaborative gatherings in mixed reality (a catch-all term for virtual reality, augmented reality, or any combination of the two) using a variety of devices like the company's own HoloLens products and Windows Mixed Reality headsets, among others. Users would have persistent avatars that accurately reflect their body language and facial expressions and would be able to wander around a virtual workplace.
Workplaces would use Mesh for Teams to invite employees to log in to 3D or 2D collaborative workspaces. Sitting around a virtual conference table, workers would be able to do some things that aren't possible in the real world. For example, a presenter could see her notes in 3D space near a virtual white board while those watching the presentation only see what she writes on the board.
Read 9 remaining paragraphs | Comments
The concept rides the recent "metaverse" hype, but it's only a precursor.