Windows Mixed Reality headsets expected to sell pretty well—or quite badly
Windows Mixed Reality headsets expected to sell pretty well—or quite badly
Serving the Technologist for more than a decade. IT news, reviews, and analysis.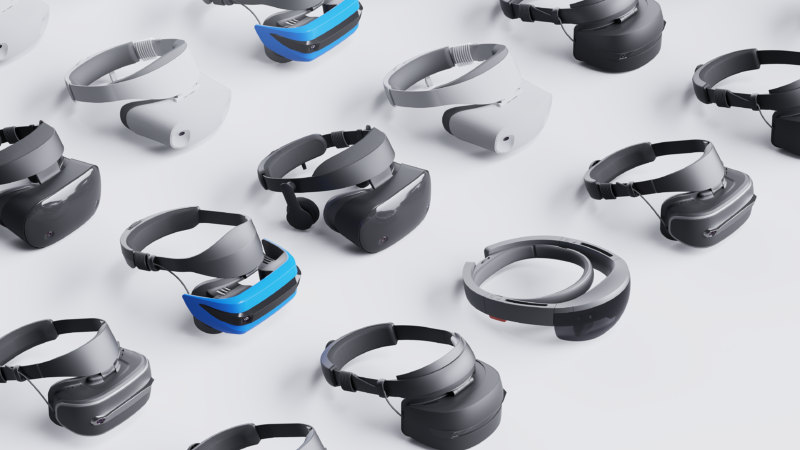 Depending on which analysts you choose to believe, Windows Mixed Reality headsets will either sell strongly, outselling the Oculus Rift by two-to-one and the HTC Vive by ten-to-fifteen percent in the fourth quarter… or get off to a slow start, with VR remaining niche.
On the more upbeat side is market research firm SuperData. SuperData points to the advantages of Microsoft's platform: low-price headsets (ranging from $299 to $499) and lower hardware specs (a basic experience will work on machines with Skylake-integrated graphics, though more advanced titles will require discrete GPUs). The inside-out tracking of the Windows headsets also makes for easier installation: no need to mount base stations on the walls or anything like that; just plug the headset in and go.
The Windows platform will also have a good range of content; Microsoft has its own IP such as Halo and Minecraft, and the platform will also be compatible with SteamVR, giving access to two VR ecosystems with a single headset purchase.
Read 5 remaining paragraphs | Comments
One research firm is optimistic; another expects things to go slow. They may both be right.