Windows 10 now on 600 million machines, not all of them PCs
Windows 10 now on 600 million machines, not all of them PCs
Serving the Technologist for more than a decade. IT news, reviews, and analysis.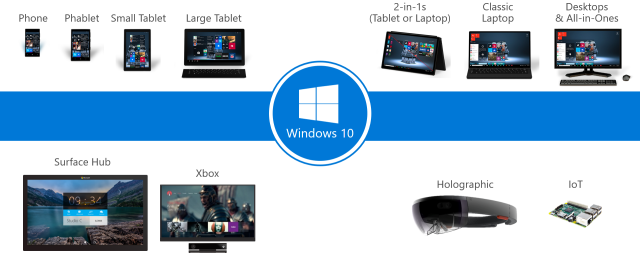 Microsoft CEO Satya Nadella told shareholders that Windows 10 has now passed 600 million monthly active users, picking up 100 million since May of this year.
This number counts all Windows 10 devices used over a 28-day period. While most of these will be PCs, there are other things in the mix there: a few million Xbox Ones, a few million Windows 10 Mobile phones, and special hardware like the HoloLens and Surface Hub. The exact mix between these categories isn't known, because Microsoft doesn't say.
The company's original ambition (and sales pitch to developers) was to have one billion systems running Windows 10 within about three years of the operating system's launch. In July last year, the company acknowledged that it won't hit that target—the original plan called for 50 million or more phone sales a year, which the retreat from the phone market has made impossible. But at the current rate it should still be on track for somewhere in excess of 700 million users at the self-imposed deadline.
Read 4 remaining paragraphs | Comments
And Surface Laptop sales still look to be much lower than 2017 Surface Pro.