US rejects AI copyright for famous state fair-winning Midjourney art
US rejects AI copyright for famous state fair-winning Midjourney art
Serving the Technologist for more than a decade. IT news, reviews, and analysis.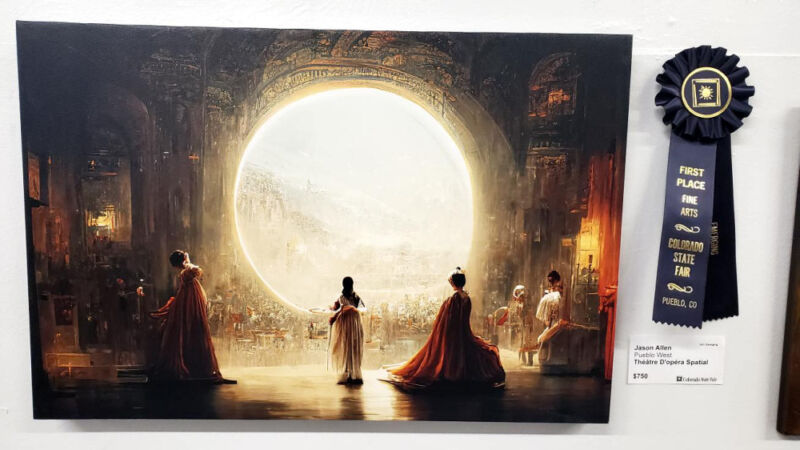 On Tuesday, the US Copyright Office Review Board rejected copyright protection for an AI-generated artwork that won a Colorado State Fair art contest last year because it lacks human authorship required for registration, Reuters reports. The win, which was widely covered in the press at the time, ignited controversy over the ethics of AI-generated artwork.
"The Board finds that the Work contains more than a de minimis amount of content generated by artificial intelligence ("AI"), and this content must therefore be disclaimed in an application for registration. Because Mr. Allen is unwilling to disclaim the AI-generated material, the Work cannot be registered as submitted," the office wrote in its decision.
In this case, "disclaim" refers to the act of formally renouncing or giving up any claim to the ownership or authorship of the AI-generated content in the work. The office is saying that because the work contains a non-negligible ("more than a de minimis") amount of content generated by AI, Allen must formally acknowledge that the AI-generated content is not his own creation when applying for registration. As established by Copyright Office precedent and judicial review, US copyright registration for a work requires human authorship.
Controversial AI art piece from 2022 lacks human authorship required for registration.