The last official way to get a free Windows 10 upgrade is ending soon
The last official way to get a free Windows 10 upgrade is ending soon
Serving the Technologist for more than a decade. IT news, reviews, and analysis.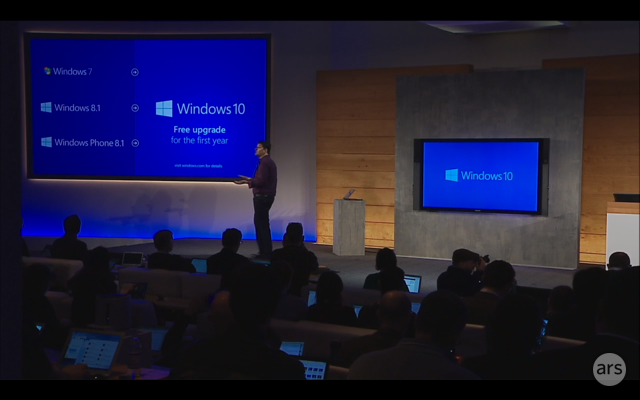 For the first year of its availability, Microsoft offered a free upgrade to Windows 10 for users of non-enterprise versions of Windows 7 and 8. For most people, that scheme ended last July, but one group of Windows users continued to be eligible for a free upgrade even after that cut-off point: those using assistive technology such as screen readers, Braille screens, or other usability aids.
At the time, there was no end-date for when those users would have to upgrade. But now, as spotted by Ed Bott, there is: December 31, 2017. After then, even users of assistive technology won't be eligible for a free upgrade.
What that means in practice, however, is less than clear. The limitations of the upgrade offer have never been meaningfully enforced. Paul Thurrott has been testing the ability to perform clean installations of Windows 10 (using the media creation tools from Microsoft) with Windows 7 or Windows 8 license keys, and this continues to work even with the latest Fall Creators Update. There's no verification that you're actually using assistive technology or anything like that; you can just enter the key, and the software installs and activates normally.
Read 1 remaining paragraphs | Comments
Free upgrades for users of assistive technology will cease at the end of the year.