Surface Book 2 review: Monster performance, but lightning hasn't struck twice
Surface Book 2 review: Monster performance, but lightning hasn't struck twice
Serving the Technologist for more than a decade. IT news, reviews, and analysis.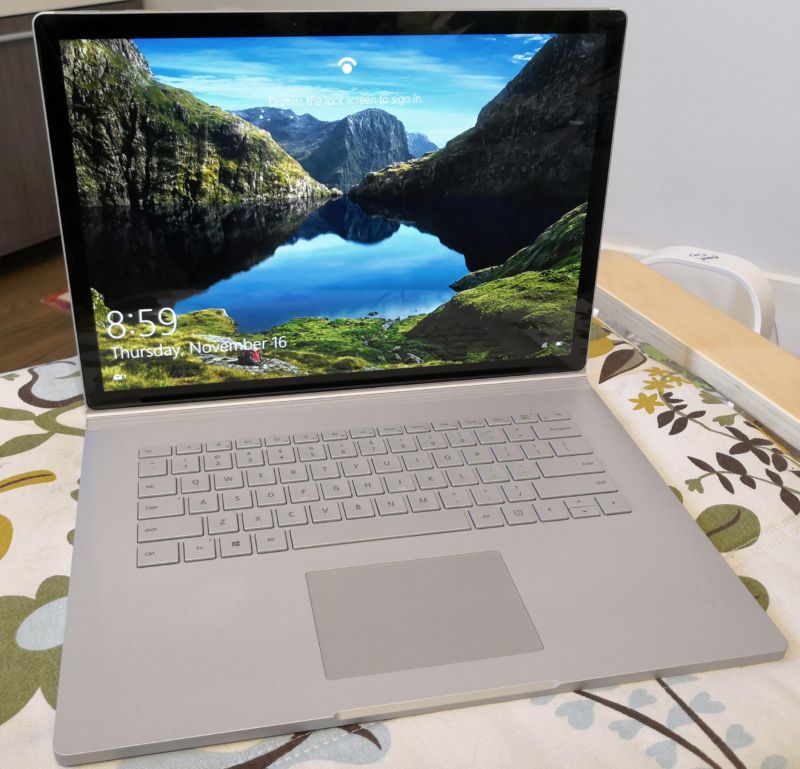 Introduced a little over two years ago, Microsoft's Surface Book was the hybrid laptop that I had long hoped the company would build. Like the Surface Pro, it worked as a true standalone tablet, but it had the all-important stiff hinge, making it suitable for use on your lap in a way that the Surface Pro's kickstand and Type Covers never really supported.
The Surface Book was not just a useful form factor; it was also something of a technological showcase. Other hybrid designs I've used, such as the ThinkPad Helix, had clunky mechanical linkages between the tablet portion and the base. The Surface Book boasted a clever software-controlled system. The fulcrum hinge design, which helped keep the device balanced when the screen was open, is elegant and visually striking.
And to top it all off, the Surface Book came with an optional discrete GPU, with the GPU housed not in the tablet part but in the base. While we've seen many systems with switchable graphics—using the low-power integrated GPU unless you're playing a game or similar and need the full power of the discrete chip—having the discrete GPU be in a separate component was an exciting twist.
Read 41 remaining paragraphs | Comments
To be frank, a system this expensive (~$2,500) needs to be more forward-looking.