"Resume Assistant" uses LinkedIn's data to make Word a better résumé builder
"Resume Assistant" uses LinkedIn's data to make Word a better résumé builder
Serving the Technologist for more than a decade. IT news, reviews, and analysis.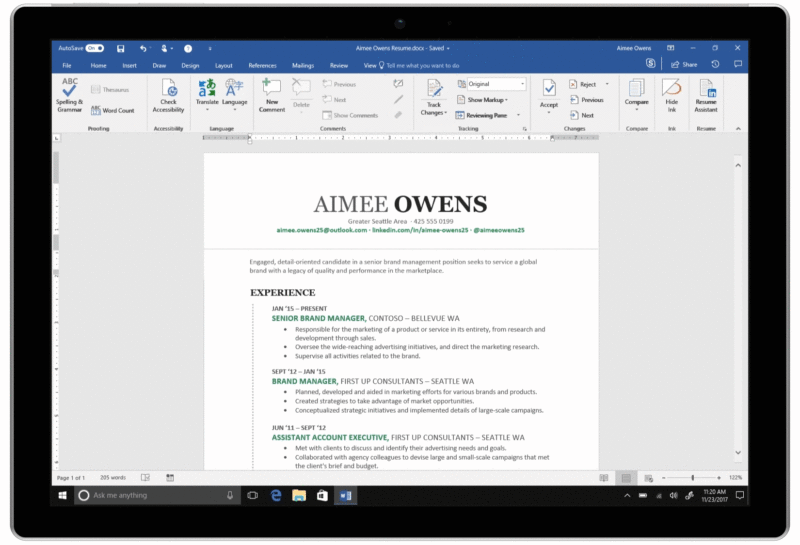 Writing and updating your résumé is a task that few of us enjoy. Microsoft is hoping to make it a little less painful with a new feature coming to Word called Resume Assistant.
Resume Assistant will detect that you're writing a résumé and offer insights and suggestions culled from LinkedIn. LinkedIn is a vast repository of both résumés and job openings and lets you see how other people describe their skillsets and which skills employers are looking for.
The feature will also show job openings that are suitable for your résumé directly within Word, putting résumé writers directly in contact with recruiters.
Read 3 remaining paragraphs | Comments
One of the first fruits of the LinkedIn purchase should make an unpopular task easier.