Researchers warn state system to catch voter fraud has 99% false positive rate
Researchers warn state system to catch voter fraud has 99% false positive rate
Serving the Technologist for more than a decade. IT news, reviews, and analysis.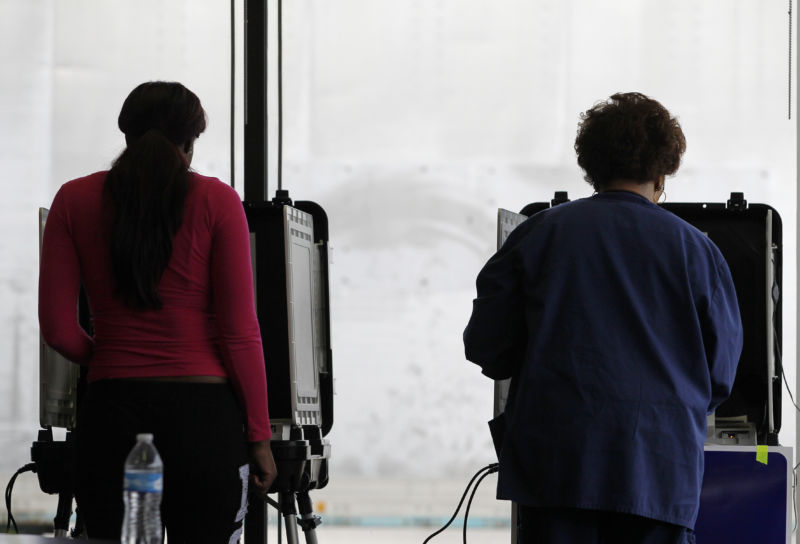 A database system that will now be used by Indiana to automatically purge voter registrations that have duplicates in other states is 99 percent more likely to purge legitimate voters, according to a paper published last week by researchers from Stanford University, the University of Pennsylvania, Harvard, Yale, and Microsoft Research. Using the probability of matching birth dates for people with common first, middle, and last names and an audit of poll books from the 2012 US presidential election, the researchers concluded that the system would de-register "about 300 registrations used to cast a seemingly legitimate vote for every one registration used to cast a double vote."
The Interstate Voter Registration Crosscheck Program is a system administered by the office of Kansas Secretary of State Kris Kobach—the vice-chair of President Donald Trump's Presidential Advisory Commission on Election Integrity. Crosscheck uses voter roll data from 27 states—pulled every January by election officials and uploaded to an FTP site—to check for duplicate records across states, based on full name and date of birth, as well as the last four digits of social security numbers where that data is collected by voter registration (which is not consistent from state to state).
Indiana has used Crosscheck as an advisory system for a number of years but not to automatically purge voters. A law passed in July now allows county election officials in Indiana to de-register voters when a duplicate registration is detected. The problem with that variation in data is that it can leave room for massive error, as Sharad Goel and Houshmand Shirani-Mehr of Stanford University, Marc Meredith of the University of Pennsylvania, Michael Morse of Harvard University and Yale Law School, and David Rothschild of Microsoft Research found.
Crosscheck system uses data that could easily have legit duplicates, researchers show.