Report: FTC "likely" to file suit to block Microsoft/Activision merger
Report: FTC "likely" to file suit to block Microsoft/Activision merger
Serving the Technologist for more than a decade. IT news, reviews, and analysis.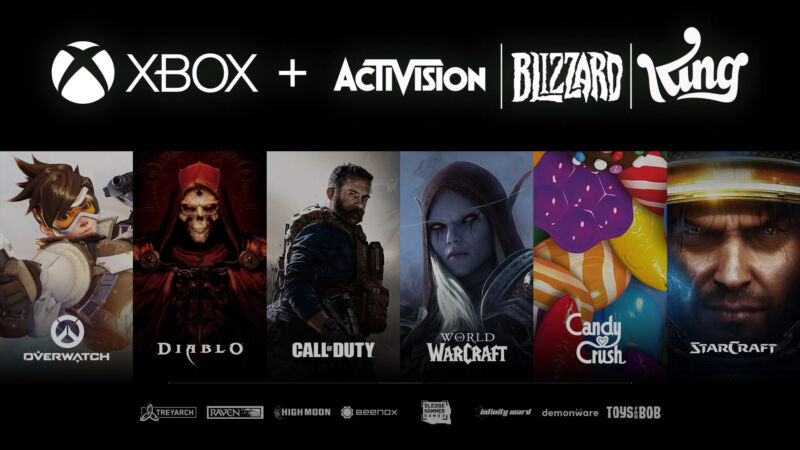 The Federal Trade Commission will "likely" move to file an antitrust lawsuit against Microsoft and Activision Blizzard to block the companies' planned $69 billion merger deal. That's according to a new Politico report citing "three [unnamed] people with knowledge of the matter."
While Politico writes that a lawsuit is still "not guaranteed," it adds that FTC staffers "are skeptical of the companies' arguments" that the deal will not be anticompetitive. The sources also confirmed that "much of the heavy lifting is complete" in the commission's investigation, and that a suit could be filed as early as next month.
Sony, the main opponent of Microsoft's proposed purchase, has argued publicly that an existing contractual three-year guarantee to keep Activision's best-selling Call of Duty franchise on PlayStation is "inadequate on many levels." In response, Microsoft Head of Xbox Phil Spencer has publicly promised to continue shipping Call of Duty games on PlayStation "as long as there's a PlayStation out there to ship to." It's not clear if the companies have memorialized that offer as a legal agreement, though; The New York Times reported this week that Microsoft had offered a "10-year deal to keep Call of Duty on PlayStation."
Any federal action could easily push deal past crucial July 2023 deadline.