Net neutrality protests start Thursday—how to find one near you
Net neutrality protests start Thursday—how to find one near you
Serving the Technologist for more than a decade. IT news, reviews, and analysis.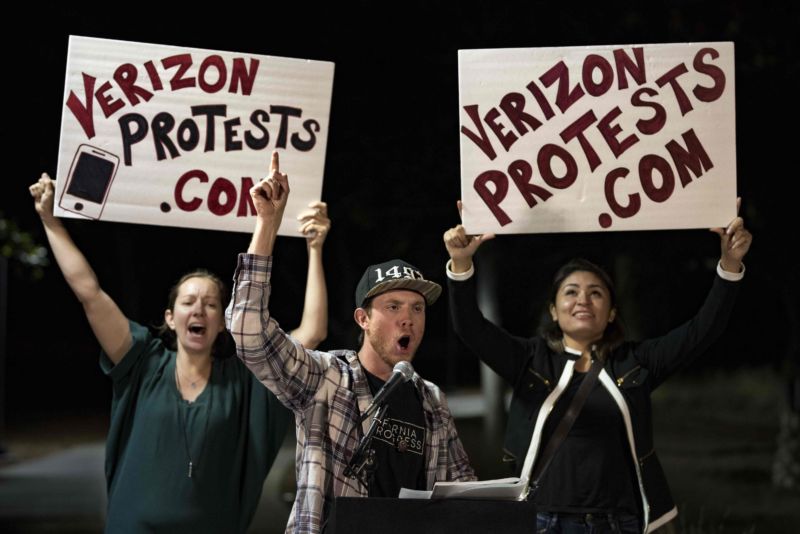 Net neutrality supporters plan a nationwide series of protests starting Thursday outside Verizon stores, where they will express their opposition to the pending repeal of net neutrality rules.
You can find local protests by going to this webpage and searching by ZIP code.
Verizon stores aren't the only places where there will be protests. In Washington, DC, for example, there will be a protest at the annual FCC Chairman's Dinner on Thursday. There will be another protest outside the FCC building on December 13, one day before the vote to repeal net neutrality rules. Many protests will be happening on Saturday as well.
Protesters target "Verizon's puppet FCC" in demonstrations at Verizon stores.