Microsoft's Edge browser now has iOS, Android versions
Microsoft's Edge browser now has iOS, Android versions
Serving the Technologist for more than a decade. IT news, reviews, and analysis.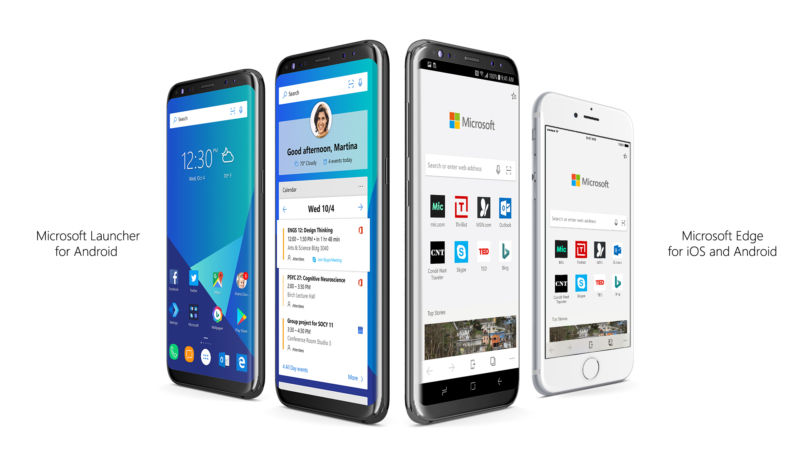 In a bid to improve cross-device user experience, Microsoft today released betas of its Edge browser for iOS and Android. The browsers have been developed to address a gap in the current Edge experience: with Windows Mobile all but unused, using Edge is a strictly PC-only experience. There's no easy way to, for example, switch from reading a site on your PC to reading it on your phone or vice versa. The new mobile versions of Edge fill that gap and provide that cross-device experience.
As is often the case with mobile browsers, the new browsers are Edge in name only. They provide a user interface that looks quite Edge-like, and they sync with your Microsoft Account, but they don't use the Edge rendering engine from the PC. On iOS, the browser wraps the WebKit browser engine from Safari. This is essentially unavoidable on that platform, as Apple's rules preclude the development of third-party browser engines. On Android, where the rules do permit the development of third-party engines, Edge is built on top of Chromium, the open source counterpart to Google's Chrome.
Currently, syncing is limited to favorites and items on the reading list. Synced tabs and browser history are being worked on, but those will take longer to arrive.
Read 4 remaining paragraphs | Comments
The Arrow Launcher on Android has been renamed and promoted from the Garage.