Microsoft Ignite: Skype for Business merging into Teams
Microsoft Ignite: Skype for Business merging into Teams
Serving the Technologist for more than a decade. IT news, reviews, and analysis.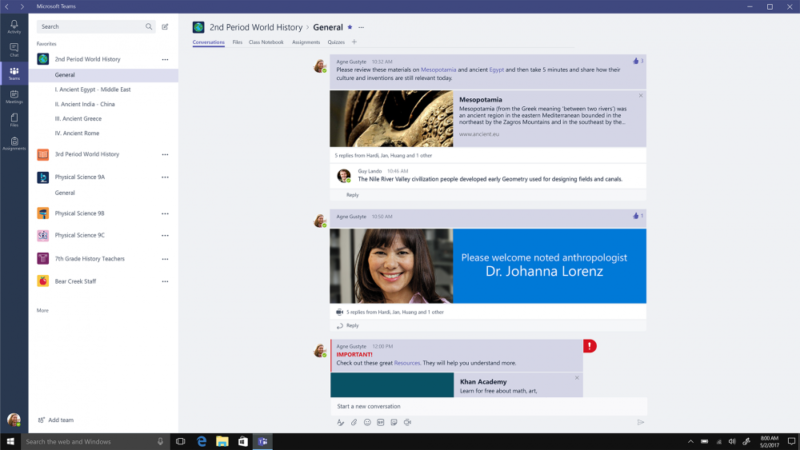 Microsoft's Ignite business and IT conference started today in Orlando, and, as we've come to expect, the big emphasis was on the continued evolution of Microsoft's cloud, machine learning, and software-as-a-service offerings.
The company is shaking up its communications offerings for Office 365 users, as it continues to try to figure out how to make the best use of its various assets. Those with long memories will remember that Microsoft had Messenger (or Windows Messenger, or MSN Messenger) for its mass-market consumer messaging platform, with instant messaging, Internet-based voice and video chat, and Office Communications Server—later renamed Lync—for its enterprise messaging platform. It offered a similar set of capabilities to Messenger but over private servers, with greater administrative controls. It also offered connectivity to the regular phone network.
Microsoft then bought Skype. On the consumer side, it folded the Messenger and Skype networks together and then ditched the Messenger branding, unifying under the Skype name. On the corporate side, Lync was renamed (again) to Skype for Business. Skype for Business picked up the ability to bridge to the Skype network. Microsoft also rebuilt the Skype communications infrastructure, moving away from Skype's old peer-to-peer system to a more conventional client/server system, with the company arguing that this made better sense for enabling features such as synchronized message history across devices, and the abundance of occasionally connected devices like smartphones.
Read 6 remaining paragraphs | Comments
Microsoft continues its big push in cloud computing and machine learning.