HPE CEO Meg Whitman to step down in 2018 [Updated]
HPE CEO Meg Whitman to step down in 2018 [Updated]
Serving the Technologist for more than a decade. IT news, reviews, and analysis.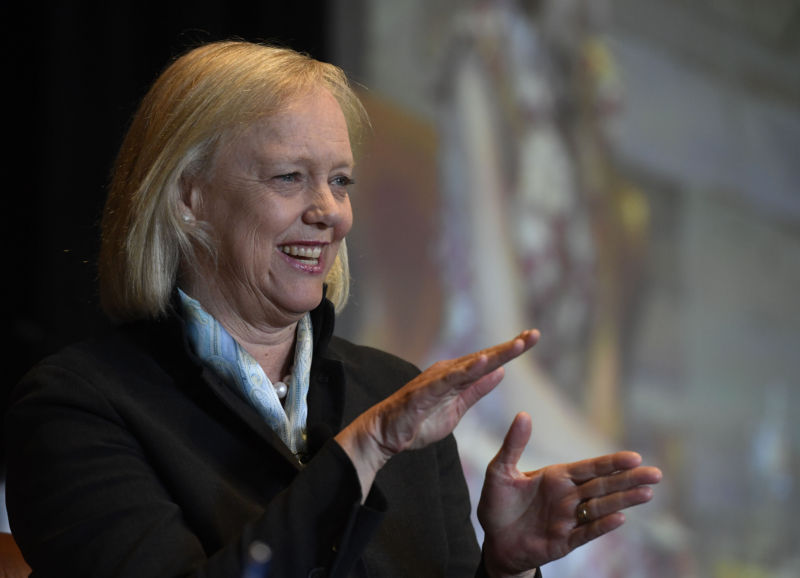 As part of its quarterly earnings report, Hewlett Packard Enterprise announced Tuesday that CEO Meg Whitman would be stepping down from her position as of February 1, 2018.
Antonio Neri, the company's current president, will be taking over as CEO. He will be paid $1 million.
Whitman, who took over the position as CEO in 2011 after what might be called a major management meltdown, oversaw the company's two splits. Last year, HPE spun off its IT services division, while the original Hewlett Packard split into HPE and HP Inc. back in 2015. Whitman will retain a board position at the company.
Whitman: "I'm incredibly proud of all we've accomplished since I joined HP in 2011."