HP, Asus announce first Windows 10 ARM PCs: 20 hour battery life, gigabit LTE
HP, Asus announce first Windows 10 ARM PCs: 20 hour battery life, gigabit LTE
Serving the Technologist for more than a decade. IT news, reviews, and analysis.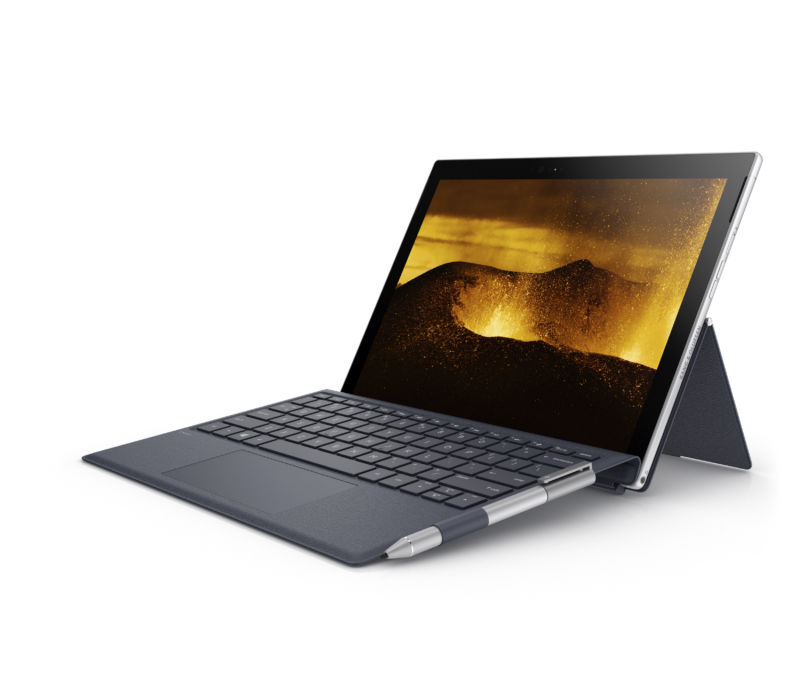 Just shy of a year after announcing that Windows was once again going to be available on ARM systems, the first two systems were announced today: the Asus NovaGo 2-in-1 laptop, and the HP Envy x2 tablet.
Branded as Always Connected PCs, the new Windows on ARM systems are positioned as bringing together the best of PCs and smartphones. They have PC form factors, with the productivity enabled by a real keyboard, touchpad, and general purpose operating system capable of running regular Windows software, but they bring with them the seamless switching between LTE and Wi-Fi, instant on, multiple working day battery life, and slimline, lightweight packaging that we're accustomed to on our phones.
The Asus laptop boasts 22 hours of battery life or 30 days of standby, along with LTE that can run at gigabit speeds. HP's tablet offers a 12.3 inch, 1920×1280 screen, 20 hours of battery life or 29 days of standby, and a removable keyboard-cover and stylus. Both systems use the Snapdragon 835 processor and X16 LTE modem, with HP offering up to 8GB RAM and 256GB storage to go with it.
Read 8 remaining paragraphs | Comments
Microsoft claims that Snapdragon 835 systems offer the best of Windows 10 and the smartphone.