Harman Kardon Invoke review: Cortana isn't too comfortable in the home yet
Harman Kardon Invoke review: Cortana isn't too comfortable in the home yet
Serving the Technologist for more than a decade. IT news, reviews, and analysis.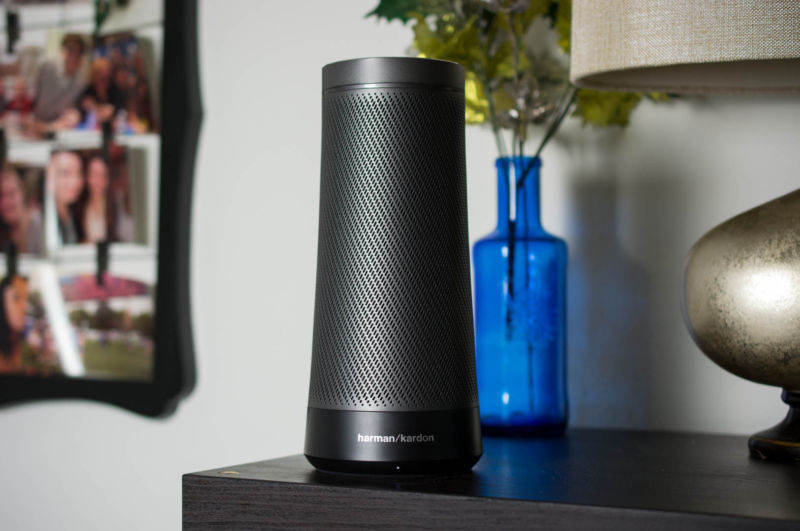 The voice assistant most of us overlook is the one that is available to more than 500 million of us on Windows PCs. Microsoft's Cortana has been sequestered in laptops and desktops for too long, but now it finally has a home in your home via the Harman Kardon Invoke smart speaker.
This is Microsoft's first attempt to compete with Amazon's Alexa and Google's Assistant, both of which have established smart speakers (not to mention various versions of them). Microsoft is betting on sound quality to set its smart speaker apart from the rest and convince customers to choose Cortana as their home AI buddy. Cortana needs to have a presence free from the PC, but what might hold the Invoke back initially is Cortana's limited usefulness as a home assistant.
Design and sound quality
Microsoft's collaboration with Harman Kardon has been nearly a year in the making, and the final result looks like the first-generation Amazon Echo. The Invoke speaker has a tapered, cylindrical body with speaker grille openings on nearly the entirety of its body. The Invoke's base has the Harman Kardon logo on the front as well as the power connector, service-only micro USB port, mic/on-off button, and Bluetooth pairing button on the back. The top features an adjustable volume ring and a touch-sensitive panel that glows when Cortana is listening for your command or when the volume changes.
Read 23 remaining paragraphs | Comments
Microsoft needs to do some tweaking to make Cortana a better at-home assistant.