Grimes says anyone can AI-generate her voice "without penalty"
Grimes says anyone can AI-generate her voice "without penalty"
Serving the Technologist for more than a decade. IT news, reviews, and analysis.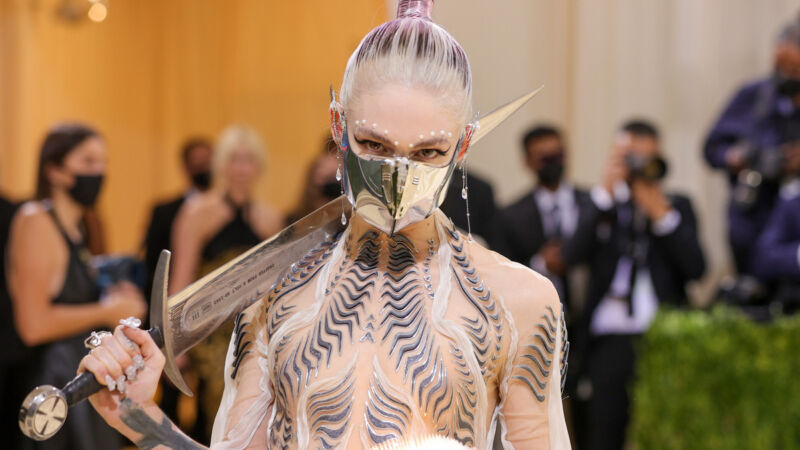 On Sunday night, Canadian musician Grimes tweeted that she would split 50 percent royalties on "any successful AI generated song" that uses her voice, reports The Verge. As an independent artist, Grimes says anyone can use her voice without penalty. "I have no label and no legal bindings," she says.
Her announcement comes after controversy over an unauthorized song featuring AI-generated vocals of Drake and The Weeknd that went viral earlier this month. Shortly after its reveal, the song got pulled from YouTube and other social media platforms under unclear circumstances, which The Verge reports could have been a botched fan tribute or a marketing stunt.
I'll split 50% royalties on any successful AI generated song that uses my voice. Same deal as I would with any artist i collab with. Feel free to use my voice without penalty. I have no label and no legal bindings. pic.twitter.com/KIY60B5uqt

— 𝔊𝔯𝔦𝔪𝔢𝔰 (@Grimezsz) April 24, 2023
Grimes is no stranger to the AI and tech cultural scene, having written music about AI and tweeted about the subject frequently. In February, OpenAI CEO Sam Altman tweeted an unlabeled photo of himself with Grimes and AI critic Eliezer Yudkowsky. Grimes also shares two children with her former partner Elon Musk, who recently signed a letter urging the slowdown of AI model development.
Musician vows to split 50% royalties on successful AI-generated songs that use her voice.