FCC will also order states to scrap plans for their own net neutrality laws
FCC will also order states to scrap plans for their own net neutrality laws
Serving the Technologist for more than a decade. IT news, reviews, and analysis.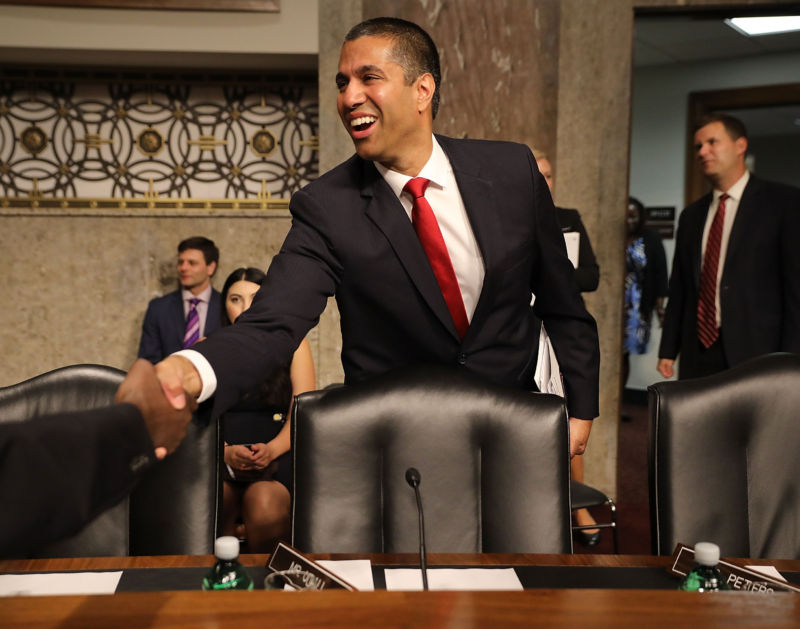 In addition to ditching its own net neutrality rules, the Federal Communications Commission also plans to tell state and local governments that they cannot impose local laws regulating broadband service.
This detail was revealed by senior FCC officials in a phone briefing with reporters today, and it is a victory for broadband providers that asked for widespread preemption of state laws. FCC Chairman Ajit Pai's proposed order finds that state and local laws must be preempted if they conflict with the US government's policy of deregulating broadband Internet service, FCC officials said. The FCC will vote on the order at its December 14 meeting.
It isn't clear yet exactly how extensive the preemption will be. Preemption would clearly prevent states from imposing net neutrality laws similar to the ones being repealed by the FCC, but it could also prevent state laws related to the privacy of Internet users or other consumer protections. Pai's staff said that states and other localities do not have jurisdiction over broadband because it is an interstate service and that it would subvert federal policy for states and localities to impose their own rules.
Double win for ISPs: No more net neutrality, and state laws will be preempted.