Equifax website borked again, this time to redirect to fake Flash update
Equifax website borked again, this time to redirect to fake Flash update
Serving the Technologist for more than a decade. IT news, reviews, and analysis.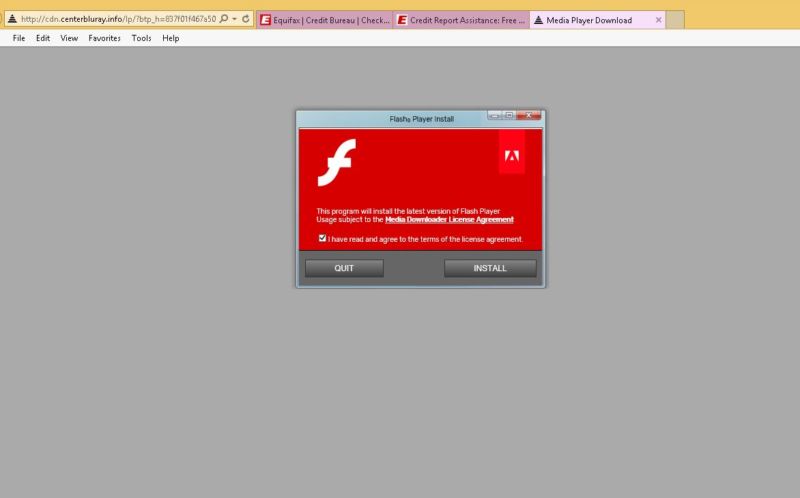 In May credit reporting service Equifax's website was breached by attackers who eventually made off with Social Security numbers, names, and a dizzying amount of other details for some 145.5 million US consumers. For several hours on Wednesday, and again early Thursday morning, the site was maliciously manipulated again, this time to deliver fraudulent Adobe Flash updates, which when clicked, infected visitors' computers with adware that was detected by only three of 65 antivirus providers.
Randy Abrams, an independent security analyst by day, happened to visit the site Wednesday evening to check what he said was false information he had just found on his credit report. Eventually, his browser opened up a page on the domain hxxp//:centerbluray.info that looked like this: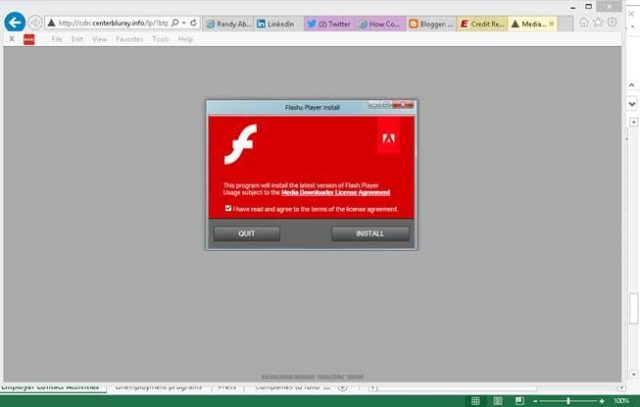 He was understandably incredulous. The site that previously gave up personal data for virtually every US person with a credit history was once again under the influence of attackers, this time trying to trick Equifax visitors into installing crapware Symantec calls Adware.Eorezo. Knowing a thing or two about drive-by campaigns, Abrams figured the chances were slim he'd see the download on follow-on visits. To fly under the radar, attackers frequently serve the downloads to only a select number of visitors, and then only once.
Malware researcher encounters bogus download links during multiple visits.