Equifax rival TransUnion also sends site visitors to malicious pages
Equifax rival TransUnion also sends site visitors to malicious pages
Serving the Technologist for more than a decade. IT news, reviews, and analysis.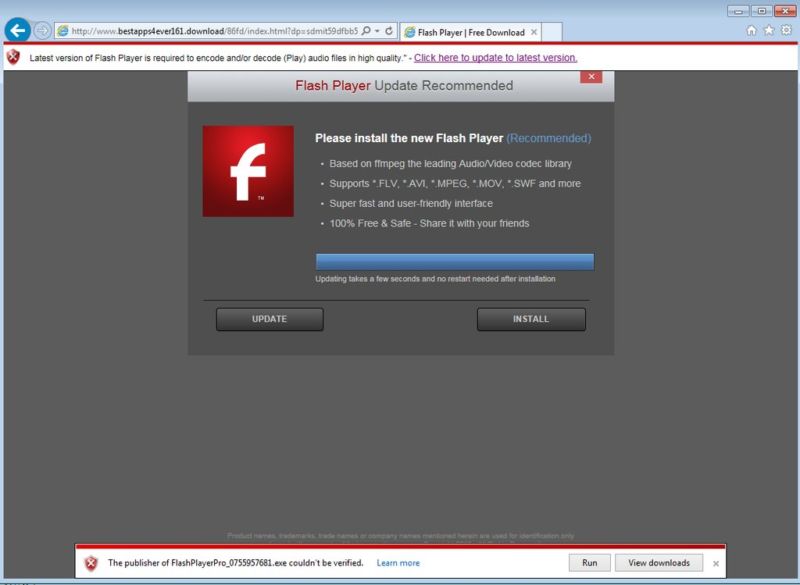 Equifax isn't the only credit-reporting behemoth with a website redirecting visitors to fake Adobe Flash updates. A security researcher from AV provider Malwarebytes said transunioncentroamerica.com, a TransUnion site serving people in Central America, is also sending visitors to the fraudulent updates and other types of malicious pages.
As Ars reported late Wednesday night, a portion of Equifax's website was redirecting visitors to a page that was delivering fraudulent Adobe Flash updates. When clicked, the files infected visitors' computers with adware that was detected by only three of 65 antivirus providers. On Thursday afternoon, Equifax officials said the mishap was the result of a third-party service Equifax was using to collect website-performance data and that the "vendor's code running on an Equifax website was serving malicious content." Equifax initially shut down the affected portion of its site, but the company has since restored it after removing the malicious content.
Now, Malwarebytes security researcher Jérôme Segura says he was able to repeatedly reproduce a similar chain of fraudulent redirects when he pointed his browser to the transunioncentroamerica.com site. On some occasions, the final link in the chain would push a fake Flash update. In other cases, it delivered an exploit kit that tried to infect computers with unpatched browsers or browser plugins. The attack chain remained active at the time this post was going live. Segura published this blog post shortly after this article went live on Ars.
People visiting TransUnion's Central American redirected to a potpourri of badness.