Danish amateur submariner admits to dismembering reporter
Danish amateur submariner admits to dismembering reporter
Serving the Technologist for more than a decade. IT news, reviews, and analysis.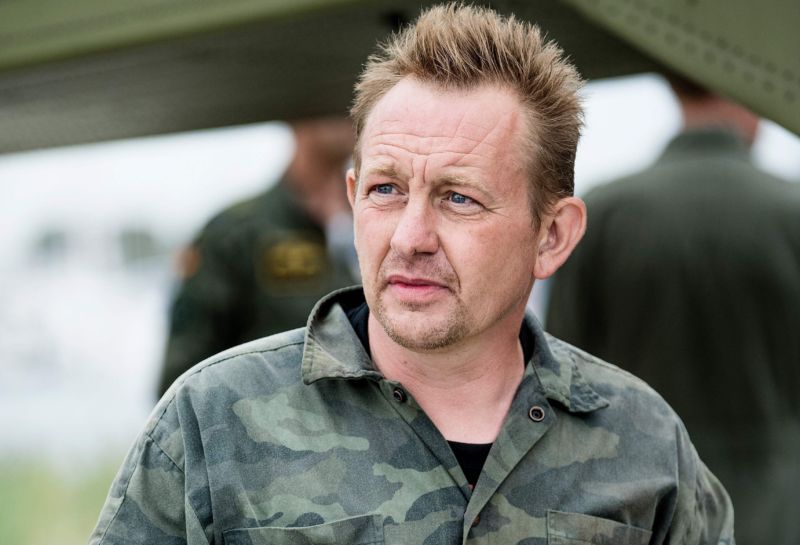 The case involving the alleged murder of a Swedish reporter by Peter Madsen—engineer, inventor, and the man behind one of two Danish efforts to create a sub-orbital rocket to put a person into space—has taken yet another twist. About the only fact that Madsen had previously admitted to was that Kim Wall, who was writing a feature story about Madsen's mission to put himself into space, had died on the evening of August 10 aboard UC3 Nautilus—the submersible craft he designed, built, and maintained with crowdsourced funding and the assistance of members of Copenhagen Suborbitals (another group of space enthusiasts).
When Madsen was rescued from his sinking sub on August 11, he said that he had dropped Wall off ashore the night she disappeared. Then he claimed she died in an accident when he dropped a hatch on her head. But now Madsen has once again changed his description of the events after the discovery of a saw blade believed to have been used in the decapitation and dismemberment and forensic evidence that shows Wall had not suffered from a blow to the head.
Madsen gave his latest account of Wall's death in an October 14 interview with police. He has voluntarily agreed to stay in police custody; his pre-trial detention had been set to end on October 31. The change in Madsen's account came as police confronted him with the latest forensic evidence, including traces of Wall's blood on his clothing. On October 4, Wall's head and legs were discovered floating in a bag; police found a saw in the bag as well.
More evidence discovered, story changes again—Madsen no longer calls it an "accident."