AV mogul John McAfee found dead by hanging in Spanish prison cell
AV mogul John McAfee found dead by hanging in Spanish prison cell
Serving the Technologist for more than a decade. IT news, reviews, and analysis.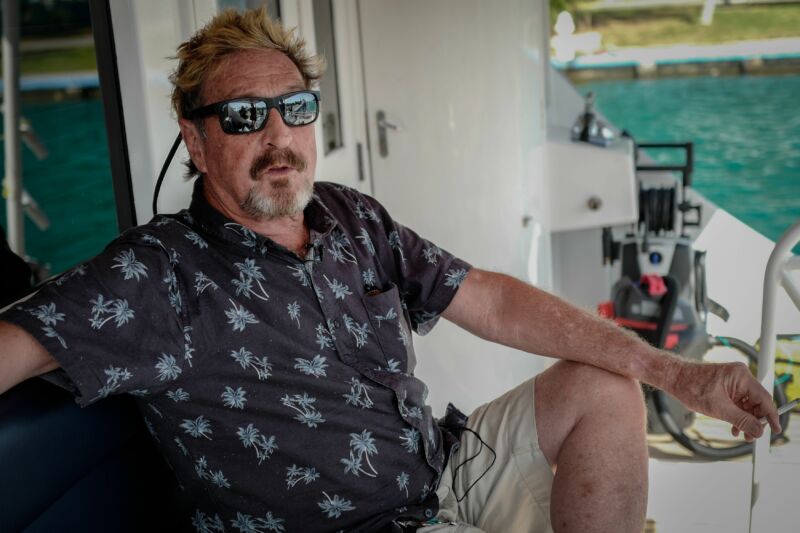 John McAfee—the antivirus tycoon whose eccentric and often illegal antics on yachts and in tropical rain forests came to define him in later years—took his own life in a Spanish prison cell shortly after suffering a major defeat in his fight against extradition to the US. He was 75.
The death was first reported by El Pais and later by Reuters and the New York Times, both of which cited attorneys representing McAfee. Multiple news agencies also reported McAfee's death.
According to El Pais, Reuters, and the AP, prison personnel found McAfee dead in his cell, by two accounts after he hanged himself. Personnel provided emergency medical services but were unable to save his life.
McAFee's larger-than-life and often illegal antics came to define his later years.