Australian defense firm was hacked and F-35 data stolen, DOD confirms
Australian defense firm was hacked and F-35 data stolen, DOD confirms
Serving the Technologist for more than a decade. IT news, reviews, and analysis.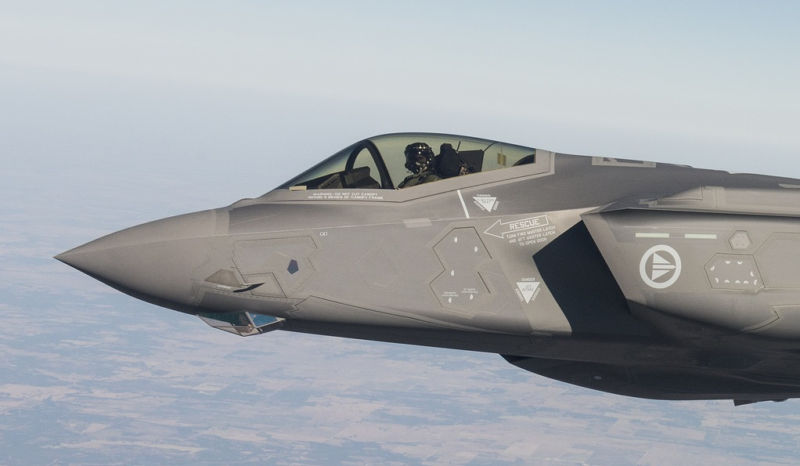 The Australian Cyber Security Centre noted in its just-issued 2017 Threat Report that a small Australian defense company "with contracting links to national security projects" had been the victim of a cyber-espionage attack detected last November. "ACSC analysis confirmed that the adversary had sustained access to the network for an extended period of time and had stolen a significant amount of data," the ACSC report stated. "The adversary remained active on the network at the time."
More details of the breach were revealed on Wednesday at an IT conference in Sydney. ASD Incident Response Manager Mitchell Clarke said, "The compromise was extensive and extreme." The attacker behind the breach has been internally referred to at the Australian Signals Directorate as "APT Alf" (named for a character in Australia's long-running television show Home and Away, not the US television furry alien). Alf stole approximately 30 gigabytes of data, including data related to Australia's involvement in the F-35 Joint Strike Fighter program, as well as data on the P-8 Poseidon patrol plane, planned future Australian Navy ships, the C-130 Hercules cargo plane, and the Joint Direct Attack Munition (JDAM) bomb. The breach began in July of 2016.
A spokesperson for the US Department of Defense's F-35 Joint Program Office confirmed the breach to Defense News, stating that the Office "is aware" of the breach. The spokesperson reiterated that no classified data was exposed.
F-35 Joint Program Office acknowledges breach, says no classified data was stolen.