An AT&T drone is now providing cellular service to people in Puerto Rico
An AT&T drone is now providing cellular service to people in Puerto Rico
Serving the Technologist for more than a decade. IT news, reviews, and analysis.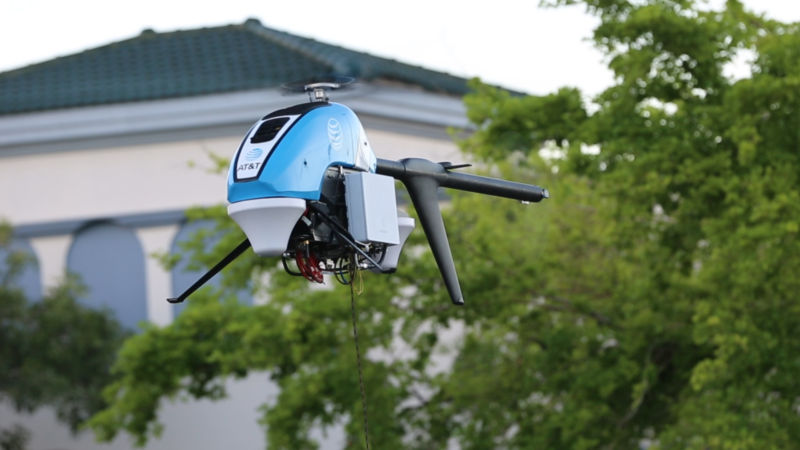 AT&T is using an LTE-equipped drone to reconnect some Puerto Ricans who lost wireless service after Hurricane Maria.
This obviously isn't a permanent fix for Puerto Rico, where 48 percent of cell sites are still out of service more than a month after the hurricane wrecked telecom infrastructure on the island. But the drone—AT&T calls it a Flying COW (Cell on Wings)—is providing wireless connectivity in an area of up to 40 square miles.
"As we work to permanently restore our network, this experimental technology is providing data, voice, and text services to customers," AT&T said in an announcement today. "This is the first time an LTE cell site on a drone has been successfully deployed to connect residents after a disaster."
Cellular network still devastated; carriers scramble to reconnect residents.