Amazon hiring 100,000 warehouse workers amid coronavirus boom
Amazon hiring 100,000 warehouse workers amid coronavirus boom
Serving the Technologist for more than a decade. IT news, reviews, and analysis.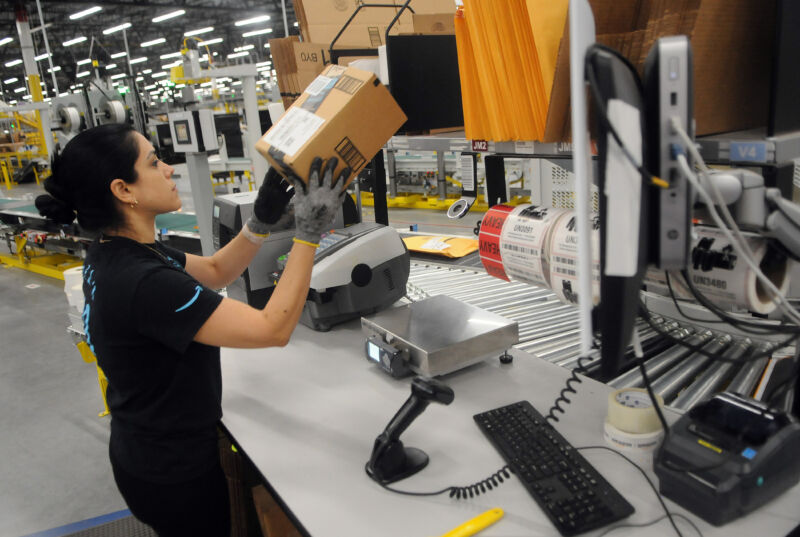 Untold millions in the United States and around the world are following the advice of public health workers and government officials and hunkering down at home. Being at home, however, doesn't stop consumers from consuming either necessities or the occasional frivolity. The easiest way for loads of folks to get all those things—from paper towels, diapers, and cat food to replacement crayons, a new checkers set, or a copy of the latest Animal Crossing game—is to sit down at the computer, or open a mobile app, and hit up Amazon, where business is booming.
Business is doing so well for Amazon, in fact, that the company said yesterday it needs to hire another 100,000 US warehouse and delivery workers immediately to meet demand.
The company is not being shy about potentially poaching part-time workers from other industries, such as restaurants and hospitality, whose jobs have been adversely affected by the near-total shutdown of several major US cities. "We also know many people have been economically impacted as jobs in areas like hospitality, restaurants, and travel are lost or furloughed as part of this crisis," the company wrote. The company also said it's basically open to hiring everyone as temps just for the duration, adding, "We want those people to know we welcome them on our teams until things return to normal and their past employer is able to bring them back."
At least five workers in Amazon's EU warehouses have contracted COVID-19 so far.