Ajit Pai jokes with Verizon exec about him being a "puppet" FCC chair
Ajit Pai jokes with Verizon exec about him being a "puppet" FCC chair
Serving the Technologist for more than a decade. IT news, reviews, and analysis.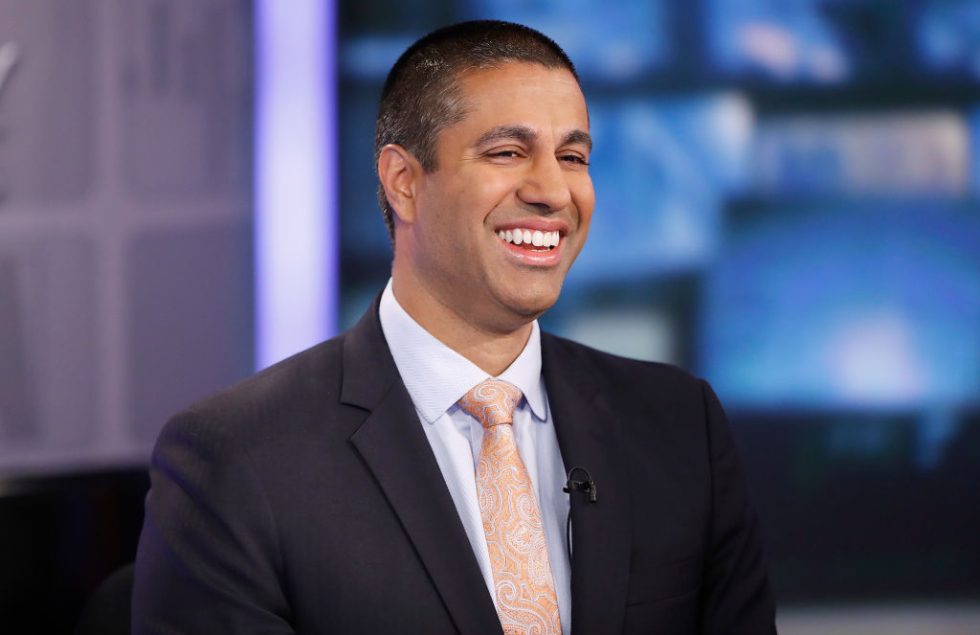 On Thursday night in Washington, DC, net neutrality advocates gathered outside the annual Federal Communications Commission Chairman's Dinner to protest Chairman Ajit Pai's impending rollback of net neutrality rules.
Inside the dinner (also known as the "telecom prom") at the Washington Hilton, Pai entertained the audience with jokes about him being a puppet installed by Verizon to lead the FCC.
Pai was a Verizon associate general counsel from 2001 to 2003, and next week he will lead an FCC vote to eliminate net neutrality rules—just as Verizon and other ISPs have asked him to.
"We want to groom a Verizon puppet to install as FCC chair," Verizon says in skit.