AI-generated beer commercial contains joyful monstrosities, goes viral
AI-generated beer commercial contains joyful monstrosities, goes viral
Serving the Technologist for more than a decade. IT news, reviews, and analysis.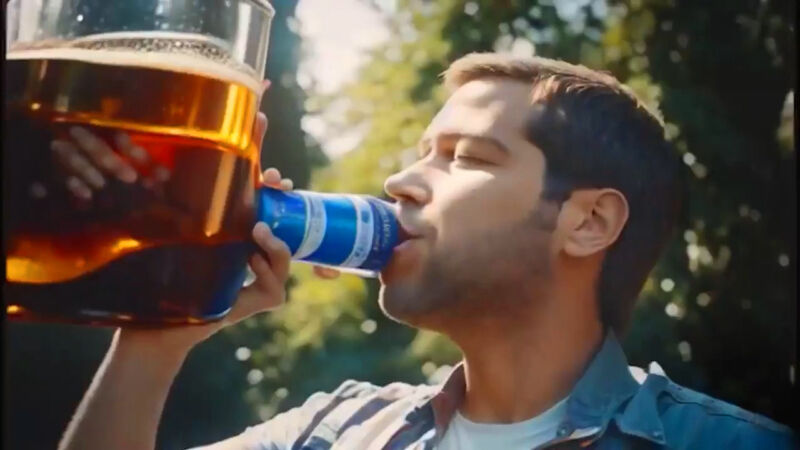 While many fear a future where AI-generated media becomes indistinguishable from traditional media, destroying society and/or civilization in the process, we aren't quite there yet. Exhibit A comes in the form of a surreal AI-generated beer commercial that went viral over the weekend.
Titled "Synthetic Summer," the 30-second video first appeared on Instagram about a week ago, created by Helen Power and Chris Boyle of a London-based production company called Privateisland.tv. The pair were not available for comment before this story was published, but judging by the look of the video, it appears they likely created it using Runway's new Gen-2 AI model, which can create short video clips based on written prompts similar to how Stable Diffusion can create still images.
In the video, set to a raucous crowd backing track and Smash Mouth's "All Star," we see simulacra of people partying at a stereotypical American backyard barbecue, occasionally physically merging with impressionistic beer vessels. Women laugh, jaws flaring. Beer glasses turn into beer cans. Flaming grills achieve columnar fire tornado status and arc across the yard. It's a vision of surrealistic hell that is at once familiar and impressively alien.
30-second spot set to "All Star" may inspire awe—or nightmares.